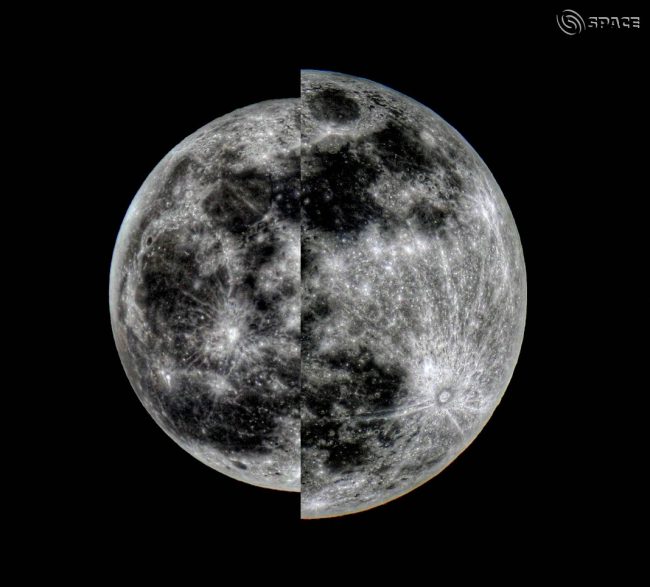 Tonight we can enjoy the biggest, brightest super-moon of 2020!
An introduction the event is provided at EarthSky
Full moons at apogee, or farthest from Earth (left) and perigee or closest to Earth (right) in 2011. Composite image by EarthSky community member C. B. Devgun in India. Thanks, C. B.! Using the eye alone, it'll be difficult to notice any size difference in the full moon of April 7-8, 2020. But moon-watchers might notice that this is a very bright full moon! Plus Earth's oceans will feel an extra pull.
In addition, Dan Heim provides us with a spellbinding timelapse video of the Moon taken by NASA's Lunar Reconnaissance Orbiter (LRO). Go to How the Moon Changes for this engaging video and Dan's full explanation.