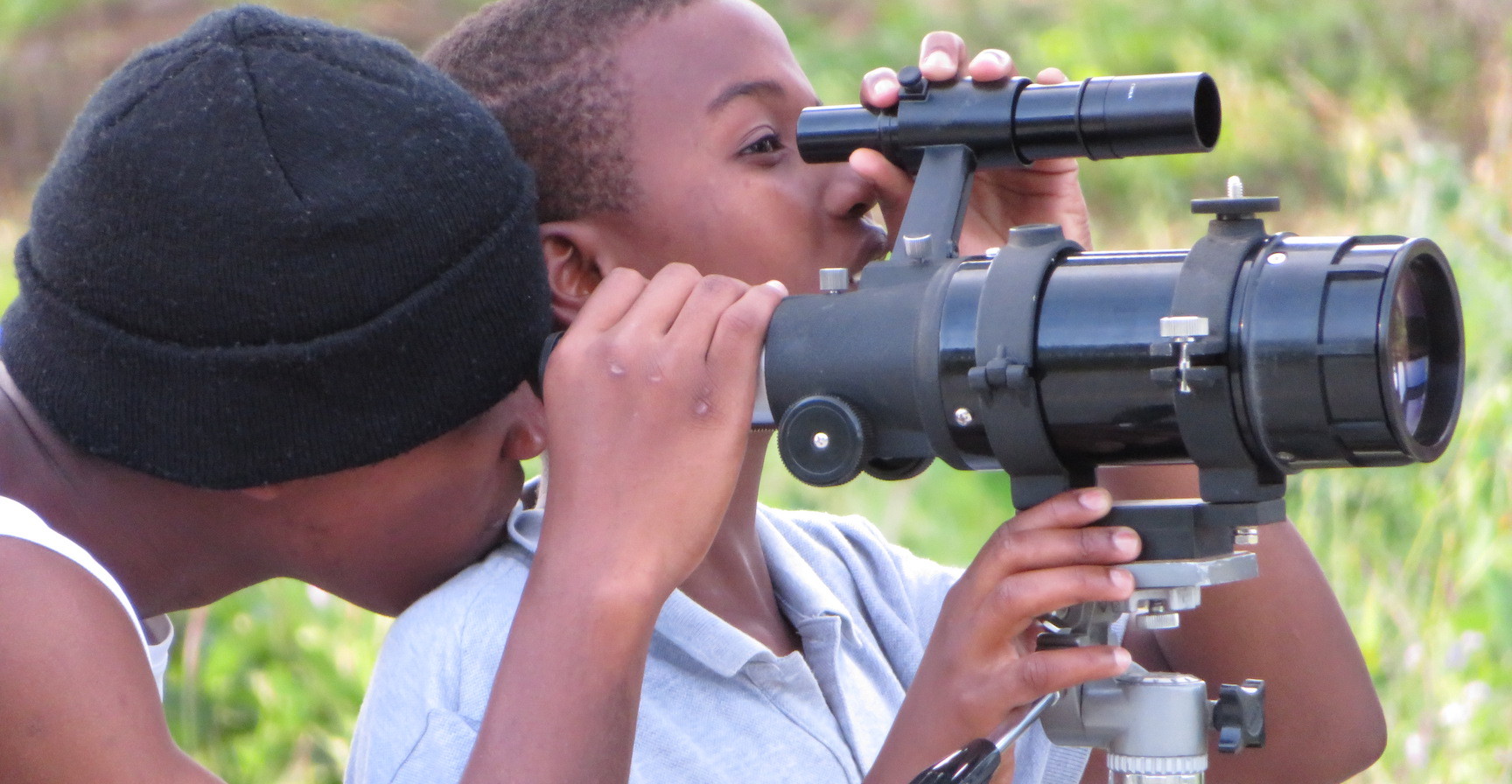 Welcome to Mt. Meru Astronomical Observatory, Tanzania!
Within the walls of this observatory, and in all the work we do under a shared, dark sky, we hold these principals to be paramount and true.
1) This is a place for exploring, engaging, and learning.
2) We observe the cosmos as a unified people.
3) We apply the scientific method: observe, hypothesize and predict test and conclude as a means to seek and share knowledge.
4) We strive to inspire all ages, genders, and any background to ask questions and seek answers together.
5) This is a place for discussion without criticism for the questions asked, nor punishment for answers profound.
Karibu katika kituo cha uchunguzi wa anga za juu cha Mlima Meru, Tanzania!
Ndani ya kuta za kituo hiki cha uchunguzi, na katika kazi tunazofanya chini ya anga, tunaamini kanuni hizi ni za muhimu na za kweli:
1) Hili ni eneo la kudadisi, kushirikiana na kujifunza.
2) Tunalitazama anga kwa umoja na kama jamii moja.
3) Tunatumia mbinu za kisayansi; kuchunguza, kujenga dhana na kubashiri, kufanya majaribio na kutoa hitimisho katika kutafuta na kubadilishana maarifa.
4) Tunajitahidi kuhamasisha kila rika, jinsia na watu wote wenye ujuzi tofauti katika kuuliza maswali na kutafuta majibu kwa pamoja.
5) Hapa ni mahali pa majadiliano bila kukosoana kwa maswali yanayoulizwa, na bila adhabu kwa majibu yanayotolewa.