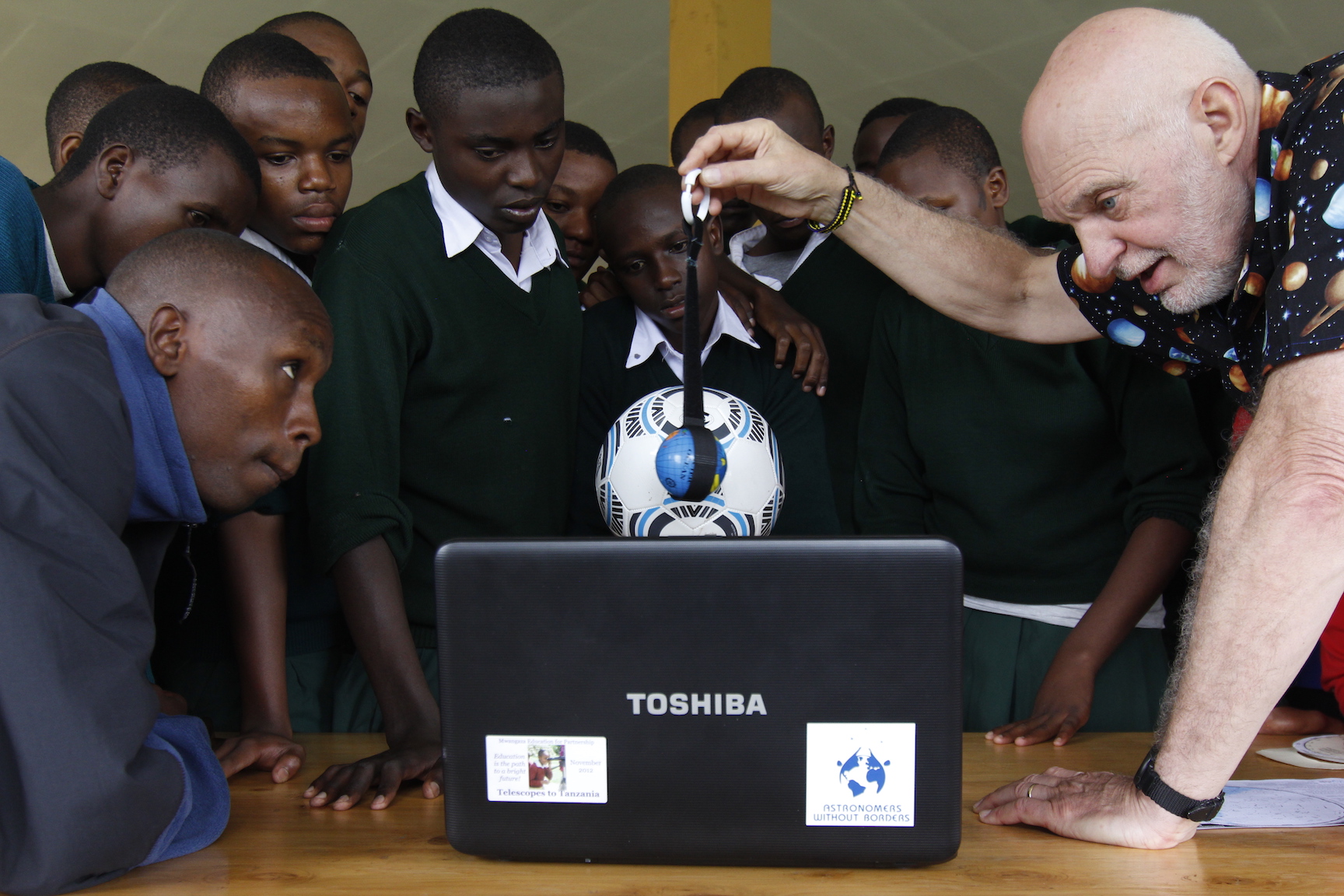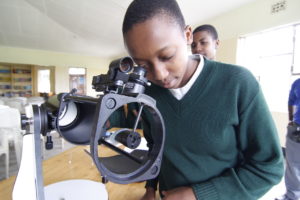 In the summer of 2010 Sue and Chuck Ruehle traveled from Wisconsin to Northern Tanzania, and brought with them three 50mm Galileoscopes. Traveling and living between six and eight thousand feet they stayed in the villages of Mulala, Kilinga, and Kyuta. From this location on the side of Mt. Meru (4,566 meters) they enjoyed viewing the dark skies, they also visited Ngarenanyuki and Songoro secondary schools, sharing their passion for astronomy.
These two schools and the Mulala community each received a telescope and tripod, two modern eyepieces, and other astronomy materials. Instructional sessions ranged from a brief equipment overview, to introductory training, and an evening viewing session. They were able to show teachers how to use these instruments when instructing the students about astronomy and optics, and sharing the Southern night sky with children and adults in their communities.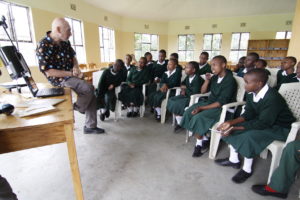 In October 2011 Chuck returned to Tanzania for a month to work with five Secondary and three Primary schools. On that visit he met Eilneema Nassary, a history teacher at the school who was so excited about astronomy he founded a Science Club for students after participating in the workshop.
On that visit Chuck worked with about 80 teachers, staff, and community members, and more than 500 students. The total number of teachers and staff at the eight schools was more than 150, with more than 3,500 students.
In early 2011 Sue and Chuck spoke with Astronomers Without Borders (AWB) president, Mike Simmons. AWB provided telescopes and tripods for distribution to several school. AWB support for TtT expanded in July of 2012 when they became an official project of Astronomers Without Borders. Since then Astronomers Without Borders has provided program support, raised money for the 2012 training, and donated 2000 pair of solar viewing glasses for the 2013 Solar Eclipse.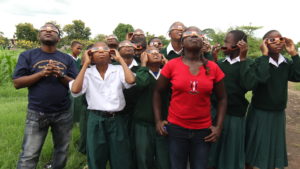 In 2013 Kai Staats was traveling through Africa while working on a film about astronomy. He met Chuck and Mponda in Usa River. Kai became involved in the project, assisting with the fund raising in 2014 and returning in 2015 to design an observatory to house the 12″ Cave-Cassegrain telescope, initially refurbished by the Racine Astronomy Club.
Telescopes to Tanzania suffered a major setback with the passing of Chuck mid 2016. At this point, Kai took leadership of the project, working with Sue, Mponda, AWB, and the board of directors for the newly formed, Tanzanian Organization for Science, Education, and Observatory. Kai's high school physics professor Dan Heim came onboard mid-2018 to guide the reconstruction of the gear box and motors for the telescope.
The observatory was completed in early 2019. Kai returned in July of that year to guide the installation of the fully refurbished, upgraded telescope. Photo essays were produced each day during the installation and configuration of the telescope, as captured here.