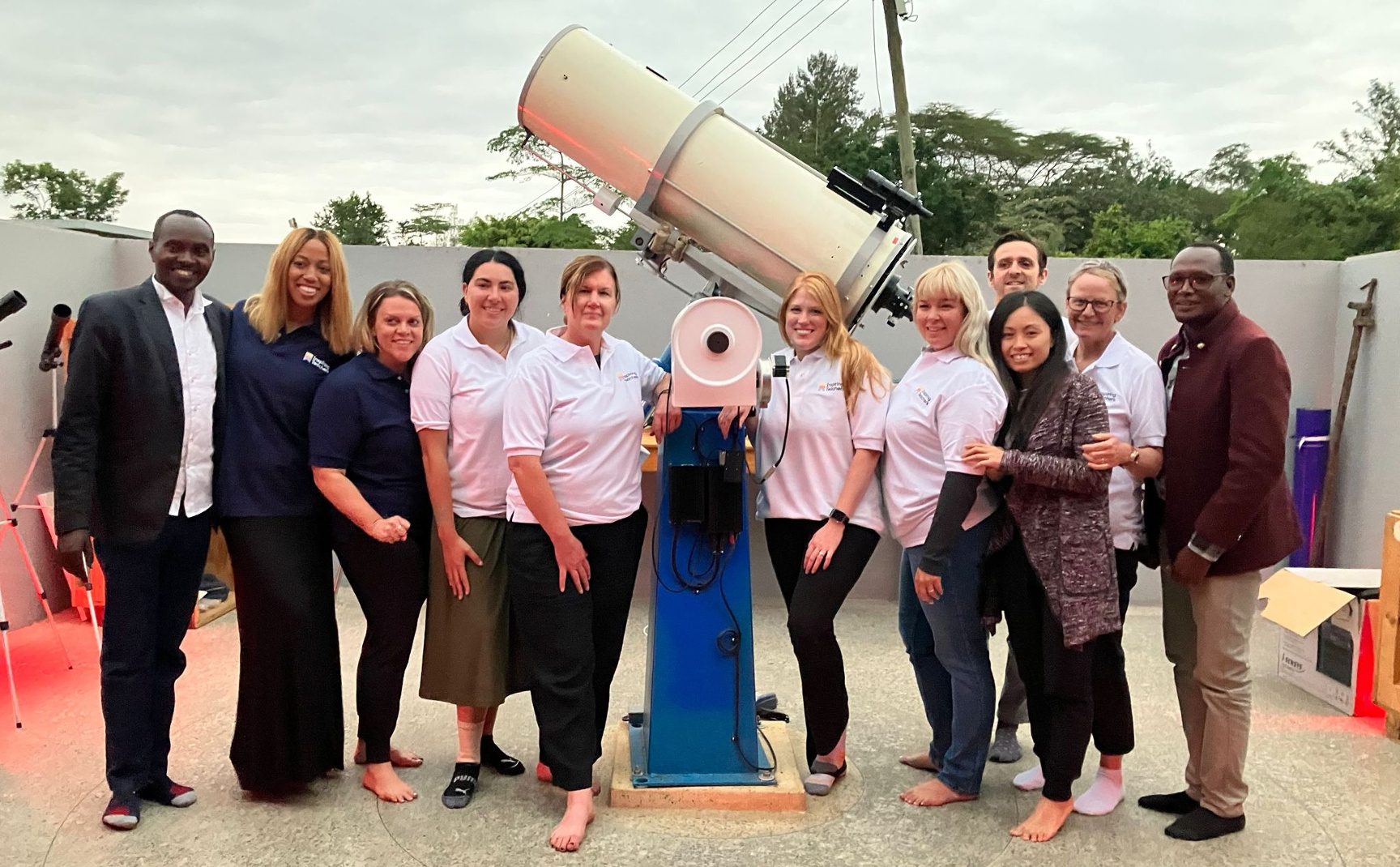 The Mount Meru Astronomical Observatory is ready to receive you and your group for your spectacular starry night journey in the Southern Hemisphere. Our host Mr. Elineema Nassari (above, right) and Mr. Pendaeli are ready to assist with planning your visit.
Now, due to the inevitable spam generated by web forms, we have returned to an old fashioned request that you send an email: contact at mmao dot space (no spaces).
And include the following information:
Your full name name
Type of group (family, school, church)
Number of persons in your group
Date(s) of your visit
Your level of experience in astronomy (first time, casual observer, amateur, professional)

<\ul>

We look forward to seeing you under the stars, soon!