Bofya hapa kusoma zaidi kuhusu Dr. Alinda Mashiku na kazi anayoifanya ya kuongoza satelaiti katika ofisi za NASA nchini Marekani.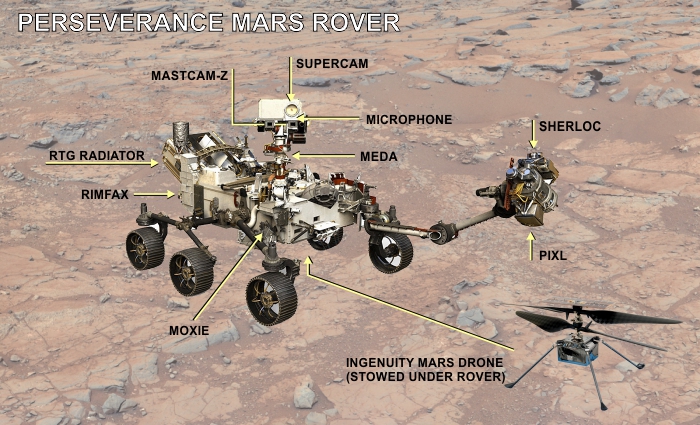 Dan Heim, educator, astronomer, and writer has provided an introduction to NASA's next rover Perseverance and the first aircraft ever intended to fly on another planet, Ingenuity.
Perseverance and Ingenuity — it would be hard to devise more descriptive names for this Mars rover and its drone. Their mission on the Red Planet is, perhaps, the most ambitious to date. In this post I highlight some of NASA's ground-breaking experimental goals.