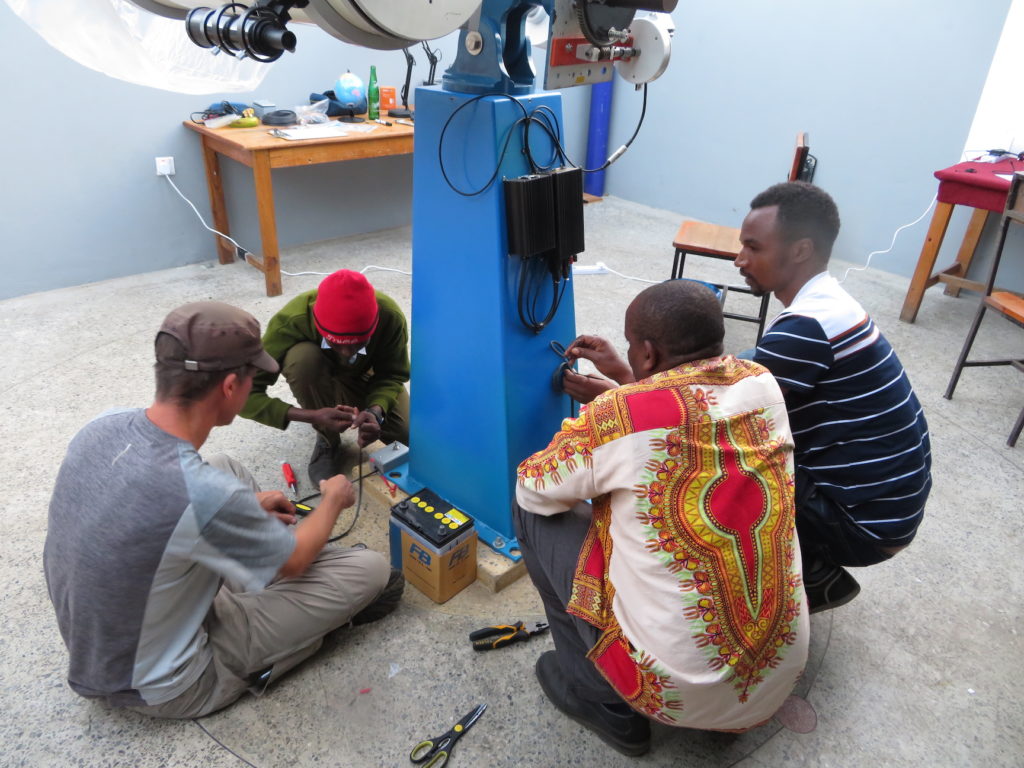 While I was in town, all five astronomy ambassadors Eliona, Elineema, Eliatosha, Zacharia, and Pendaeli dove into a book of Messier deep sky objects, making a list of those we should be able to see from our location at 3.25 degrees south of the equator. They then prepared a whiteboard sketch of the Earth to determine the most likely maximum view of the night sky, in order to give bounds to their continued Messier object search.
We also installed a DC power switch and cabling to the 12V car battery that operates our telescope. It looks quite nice and very professional.
And to top it all off, we enjoyed the presence of Thomas Mbise, chairman of the board of the Office for Science, Education, and Observation (OSEO) that manages the Mt. Meru Astronomical Observatory and a delegation of six individuals from Seattle, Washington who represent the Ailanga School Project that has supported the Ailanga Secondary School for more than 15 years. It was a true joy for us to share the fruition of our hard work with everyone this evening.
Today was the day, for me, that felt like our Observatory is truly operational. Congratulation to everyone who has contributed this past three and a half weeks!