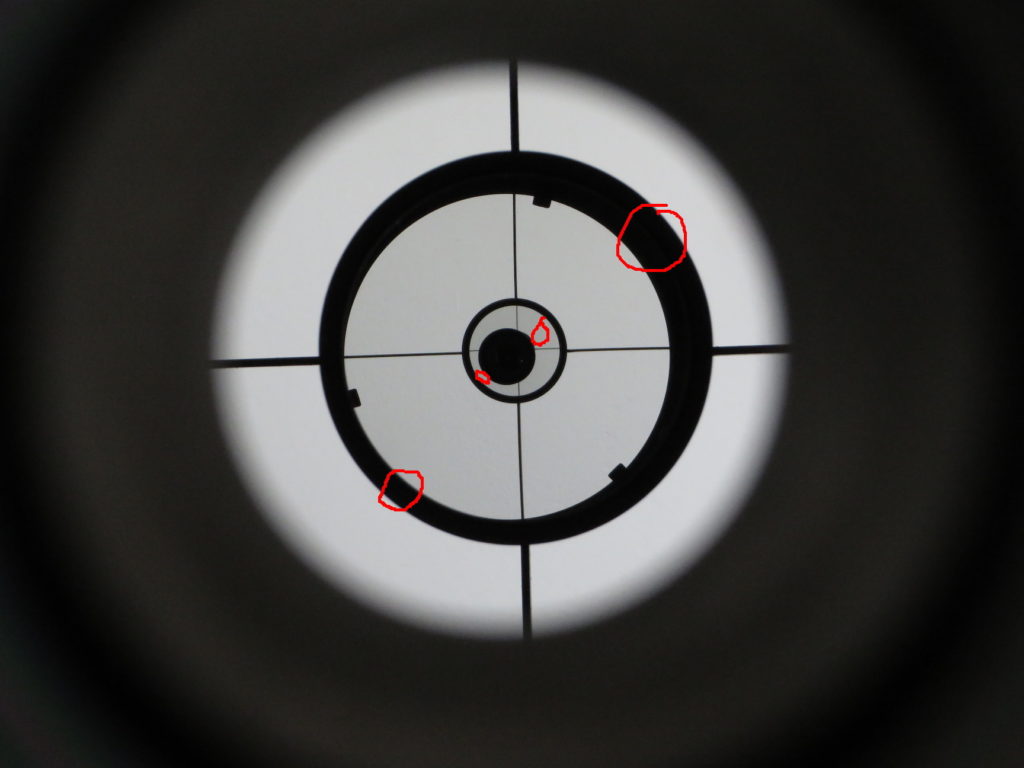 Two days ago we completed the collimation of the telescope. While we thought this was completed two days prior, closer inspection showed that the central image was egg shaped, an "oblique obstruction" as Dan Heim called it. Turns out that the image projected on the wall when a headlamp was strapped to the eye piece mount was different than the image we saw when receiving light in the same position.
This baffled us, as we assumed the reflective geometry was totally reversible. Then I noticed that I was tending to lean to the left side of the eye piece to get the secondary mirror to be centered. Because the eyepiece mount and projection tube are interconnected, literally sandwiched on either side of the primary mirror mount plate, this meant that the primary mirror was not perpendicular to the tube. Bad news!
We loosened all three bolts, removed one, and pulled on that setting. Sure enough, the secondary mirror moved directly into alignment. We were nearly ready to drill and tap a 24/20 hole as a temp restraint until a 1/2″ tap could be secured to remount the entire mirror, when it occurred to us that rotating the entire rear assembly 120 degrees might do the trick.
Sure enough, that was it! As this is a hand-built telescope, not manufactured, some of the items go together only one way. Even if they fit in others.
We had spent two afternoons trying to get the mirror aligned, but after that rear panel correction, it was done in 15 minutes. Amazing!